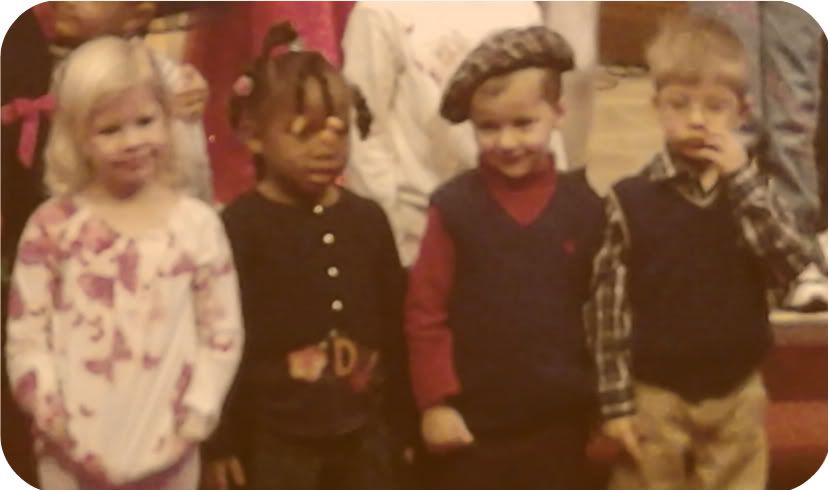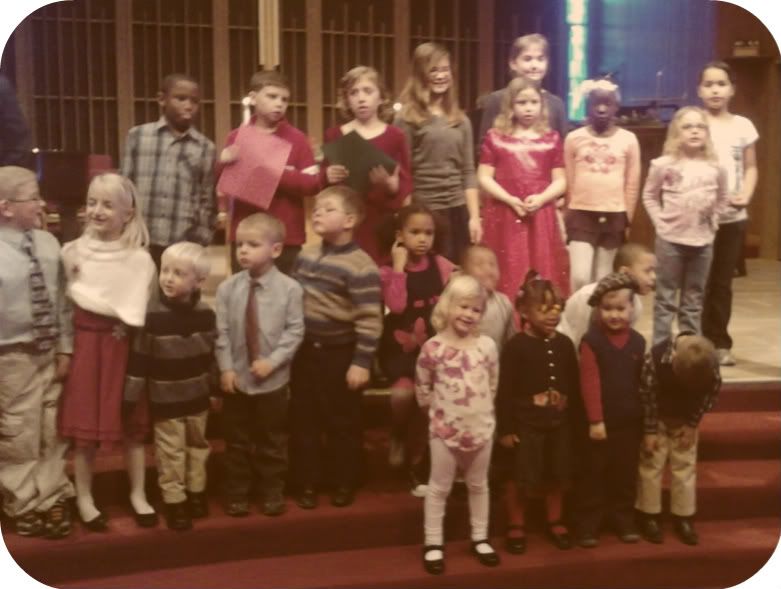 So we've been going to a new church. It's right behind our house so it makes it super convienent. And the bonus is Sunday school is during a church service, so Mike and I can actually attend church and listen without trying to wrestle with the kids and not hear a peep. So far, we are liking it. It's Methodist, so it's a bit different than we're use to. But different can be good.
Angelo was a little unsure of Sunday school at first. All new kids and a different place, but he's made a few friends and did a really nice job on Sunday in the Christmas program. The pastor even commented to the church on Angelo's awesome hat!
On Saturday we went to the church for rehearsal and afterwards they had a kids craft party. I thought this was so cute. A gingerbread manger scene. Since my photos not so good, here's what it's made from:
- Chocolate frosting for the floor and to hold Grahm Cracker walls together
- Shredded wheat for the hay
- Hershey's chocolate nuggut for the manger with shredded wheat on top
- Tootsie roll for Baby Jesus
- Fruit roll up for his blanket
- Chocolate Star on the roof
- People marshmellows for Angel and Mary and Joseph
- Angel had a cherrio for her halo
- Sheep made out of large marshmello cut in half with pretzles for legs and a face
So cute! The sad part is we left in on the counter in the kitchen and Frankie ate it while we were gone! Ahhh! Dogs! Guess they love a tasty treat as well!